Products

Hydraulink Hose & Fittings
Hydraulink provides an extensive range of products and services including hydraulic & industrial hose, hose assemblies, pipe fittings, tubing, fastners, valves and other related industrial supplies.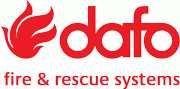 Dafo Fire Suppression
Dafo is a turnkey supplier of fire safety and rescue equipment, products and services. Dafo offers a complete range of extinguishing systems for heavy vehicles, ships and buses.

Lincoln Lubrication Systems
Lincoln provides industrial and automotive service professionals with the world's best lubrication equipment, heavy-duty fluid pumping products and world class technical service.

HYDAC
HYDAC offers a comprehensive range of products in hydraulics, electronic control technology, solenoid technology and control sensors as well as fluid sensors/condition monitoring and fluid control products.

Eaton
Eaton pumps, motors, transmissions, valves, cylinders, controls, hose and fittings offer a unique combination of proven technology and innovative design that translates directly into reliable performance and enhanced uptime. We offer Eaton's hydraulics products to deliver the performance you need to stay competitive.

Parker
Parker hydraulics set new industry standards for speed, performance, precision, and flexibility in the mobile, industrial and truck markets. Our supply network allows us to access to the full range of Parker pumps, motors, valves and actuators.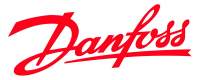 Danfoss
Danfoss Power Solutions is a world-class provider of mobile hydraulics for the construction, agriculture and other off-highway vehicle markets. Danfoss offers a range of high-quality hydraulic and electronic products that excel in the harsh operating conditions of the mobile off-highway market.

Walvoil
Walvoil is a leading global manufacturer of hydraulic valves and complete mechatronic systems designed for mobile equipment, agricultural machines, industrial vehicles, construction and earth moving machines, lifting and transport equipment.